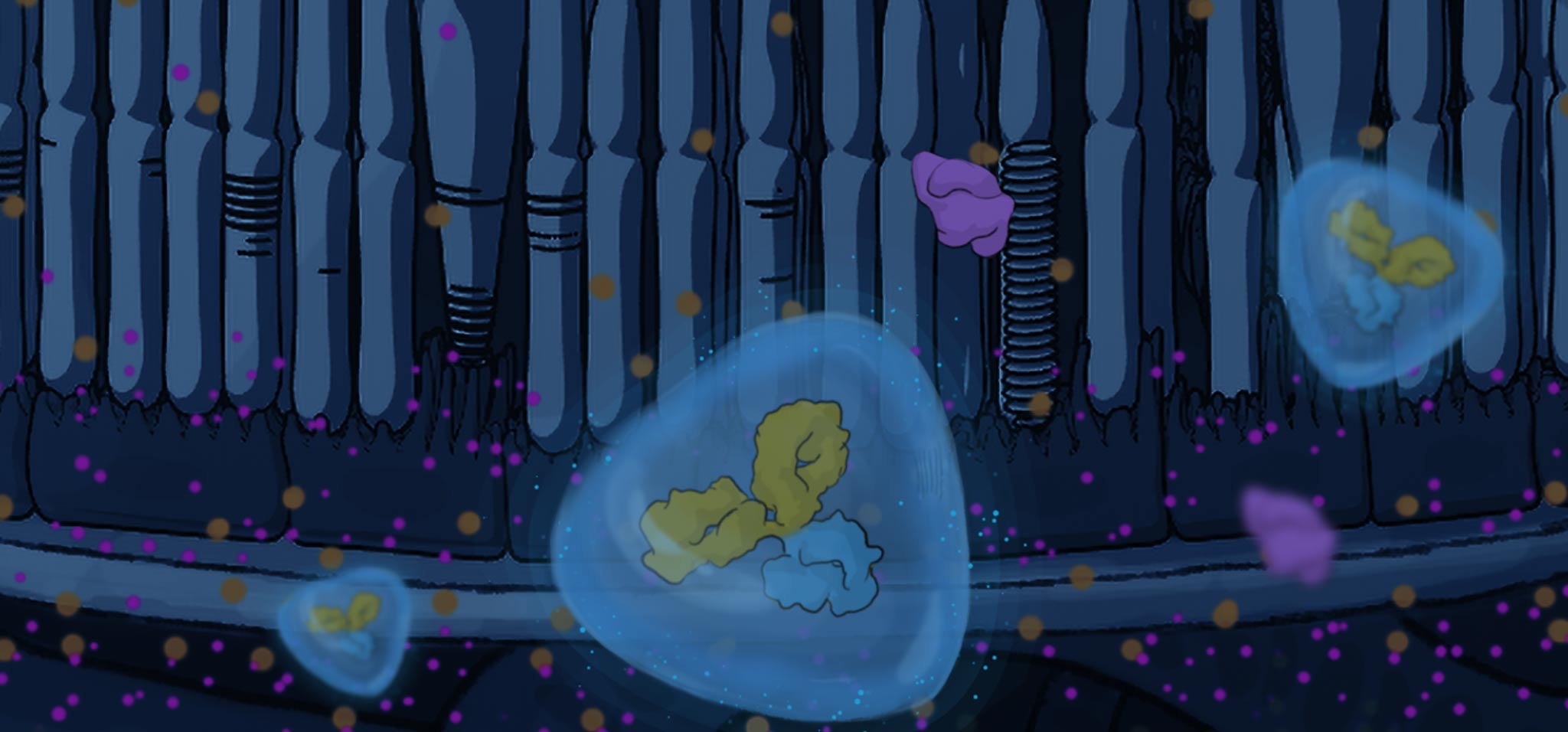 GENERATION 2.0
Inspired to build the world's leading high-science retina pipeline
OUR PIPELINE
---
We are investing in a pipeline of product candidates that brings new capabilities towards the prevention and treatment of high-prevalence ophthalmology diseases
TARCOCIMAB TEDROMER (KSI-301) PRODUCT VISION
---
Tarcocimab tedromer is an investigational anti-VEGF therapy designed to maintain potent and effective drug levels in ocular tissues for longer than existing available agents. Our objective is to develop a new agent that extends dosing and improves outcomes for patients with retinal vascular diseases.

According to clinical practice for aflibercept, ranibizumab, and bevacizumab.
Across six tarcocimab tedromer pivotal studies for wet age-related macular degeneration, diabetic macular edema, retinal vein occlusion, and diabetic retinopathy.
TARCOCIMAB TEDROMER (KSI-301) TRIAL OVERVIEW
---
We are developing tarcocimab tedromer to be the only Generation 2.0 anti-VEGF biologic agent, with the objective to deliver a new first line agent for RVO, DME, wet AMD and DR. The clinical program includes a wide range of dosing intervals to maximize flexibility and reimbursement confidence for physicians and patients
CURRENT MEDICINES MUST BE DOSED ON AN INTENSIVE REGIMEN TO MAINTAIN VISION
---
Current standard therapies for VEGF-mediated retinal vascular diseases require frequent and burdensome intravitreal injection of anti-VEGF proteins every 4 to 8 weeks1.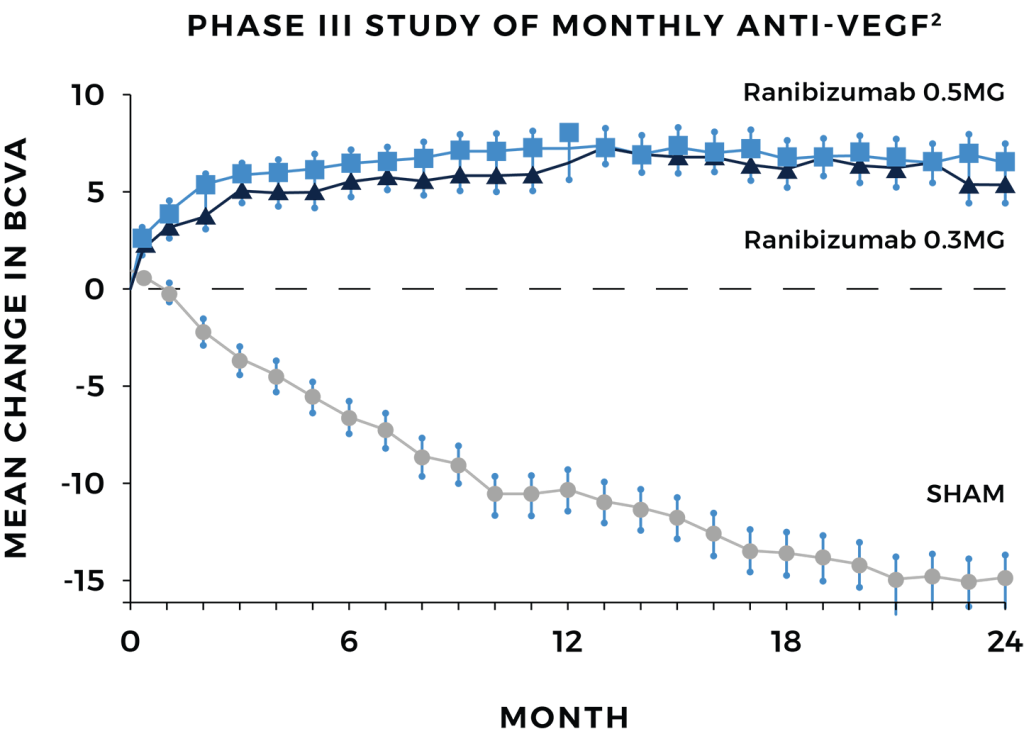 1. Per current anti-VEGF treatment labels
2. Rosenfeld PJ et al; MARINA study group. N Engl J Med. 2006;355:1419-14313
PATIENTS ARE UNDERTREATED AND LOSING VISION TODAY1
---
Adherence to an intensive treatment regimen is difficult for patients and caregivers. Without frequent treatment, vision loss due to under-dosing can begin quickly and within 3 months.

1. Retrospective studies demonstrate that most patients receive ~5 injections a year.
2. The AURA Study, adapted from Holz FG et al. BR J Ophthalmol 2015; 99 (2): 220-226.
3. Adapted from Sierra AMD, Khanani A, et al. Ophthal. Retina 2020 Feb; 4(2):122-123. EMR= Electronic Medical Records
TARCOCIMAB TEDROMER (KSI-301) AIMS TO MAINTAIN THERAPEUTIC ACTIVITY FOR LONGER
---
Tarcocimab tedromer is a novel anti-VEGF biologic designed to rapidly inhibit VEGF and provide extended durability of action to reduce the burden of frequent anti-VEGF injections. Delivering potent and sustained VEGF inhibition enables patient compliance, results in long-term efficacy and improves visual acuity outcomes.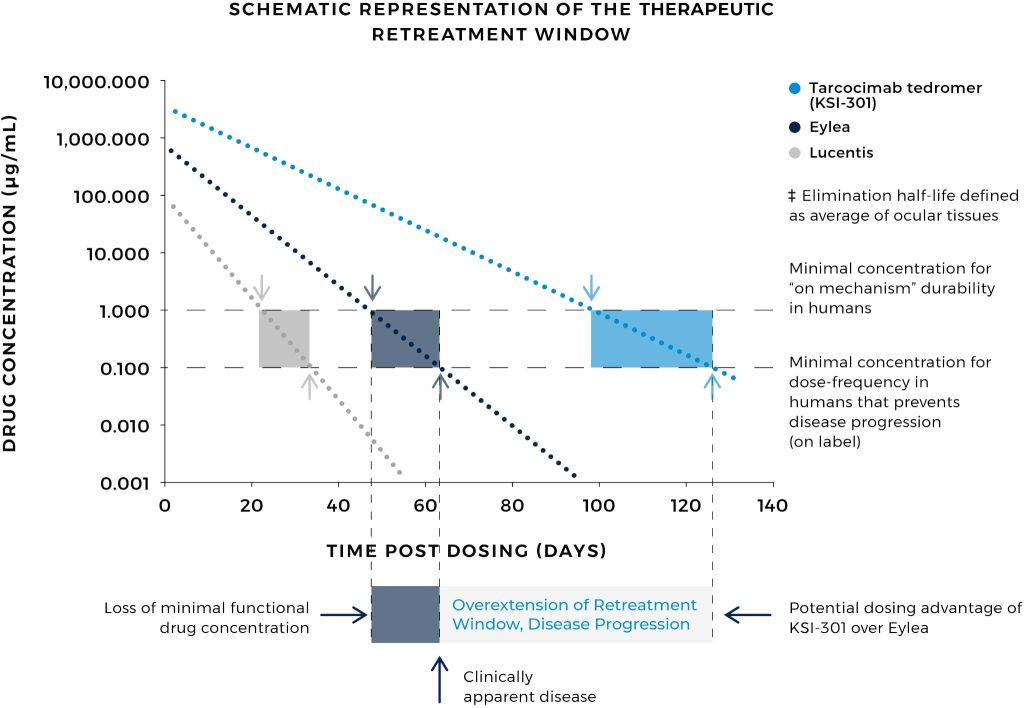 DATA FROM PHASE 1B AND PHASE 2B/3 DEMONSTRATE STRONG DURABILITY WITH TARCOCIMAB TEDROMER (KSI-301)
---
Results from these trials show consistency in the unprecedented durability of tarcocimab tedromer and by extension our ABC Platform
Results from Phase 2b/3 study of tarcocimab tedromer in treatment-naïve patients with wet AMD (n=238)1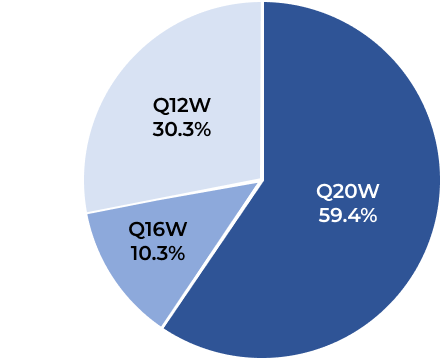 While the study did not meet its primary endpoint of showing non-inferiority in visual acuity gains compared to aflibercept Q8W, nearly 60% of tarcocimab tedromer patients achieved every 5-month dosing at Year 1 with visual acuity gains and anatomic improvements comparable to the overall aflibercept group.
The study did not allow for more frequent treatment than Q12W, which resulted in a minority of patients being undertreated.
Primary results available here
1. Phase 2b/3 is a randomized, double-masked non-inferiority study of tarcocimab tedromer Q12W to Q20W vs aflibercept Q8W in treatment-naïve wet AMD patients.
Results from Phase 1b study of tarcocimab tedromer in treatment-naïve patients with wet AMD (n=50)2
In wet AMD, 66% of patients were on a 6-month or longer treament-free interval at Year 1 after 3 loading doses.
Beyond wet AMD, 69% of patients with DME and 66% of patients with RVO were on a 6-month or longer treament-free interval at Year 1.
One-year results available here
2. Phase 1b is a randomized, open label study to evaluate mulitdose safety, efficacy and durability in wet AMD, DME and RVO. Year 1 data, 2.5 & 5 mg doses pooled. Includes only patients that received all (3) loading doses and either a) received a dose before Week 52 or b) did not receive a dose and were followed for at least six months after the last loading dose (Week 52 visit). Interval at Year 1 reflects the treatment interval ongoing at the Week 52 visit (where available) or the last interval before Week 52.